About us
On this site you can get acquainted with our products - pyrotechnics, water lanterns, sky lanterns, helium-filled balloons, colorful smoke, fire fountains for cakes, flappers and confetti tubes, sparklers, as well as find news and information about purchase options.

Our firm was founded in 1992 and from a small company it has become one of the leading pyrotechnic wholesalers with a large range of products, competitive prices and developed sales network.

Ltd. "Aldi" is a distributor of the well-known company "Tropic", and these products are available in 22 cities in Latvia in more than 40 sales outlets.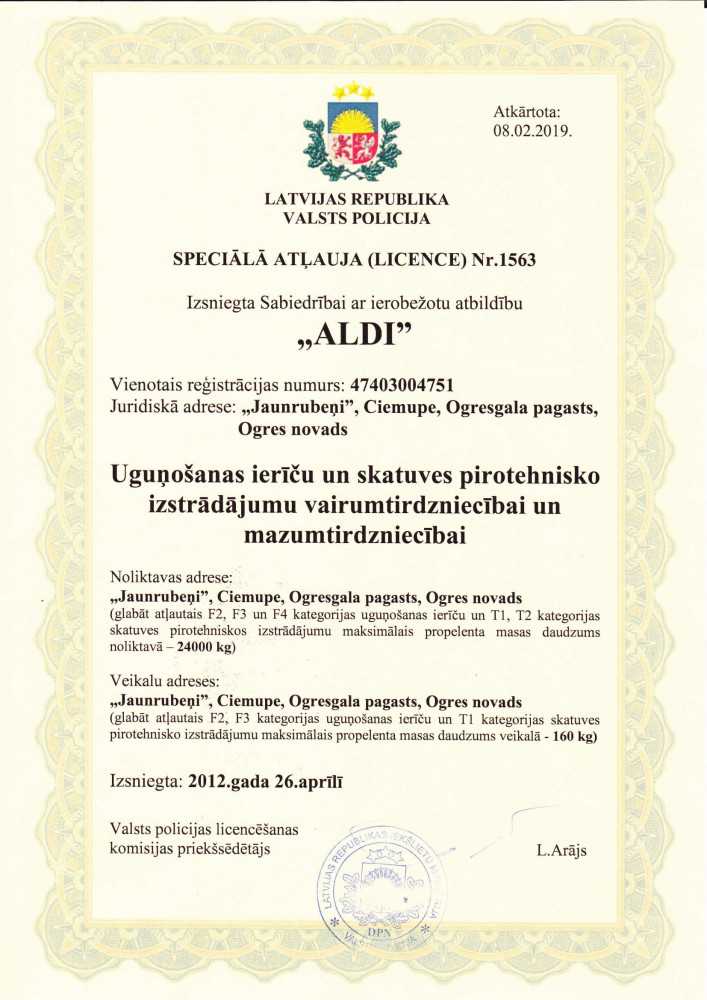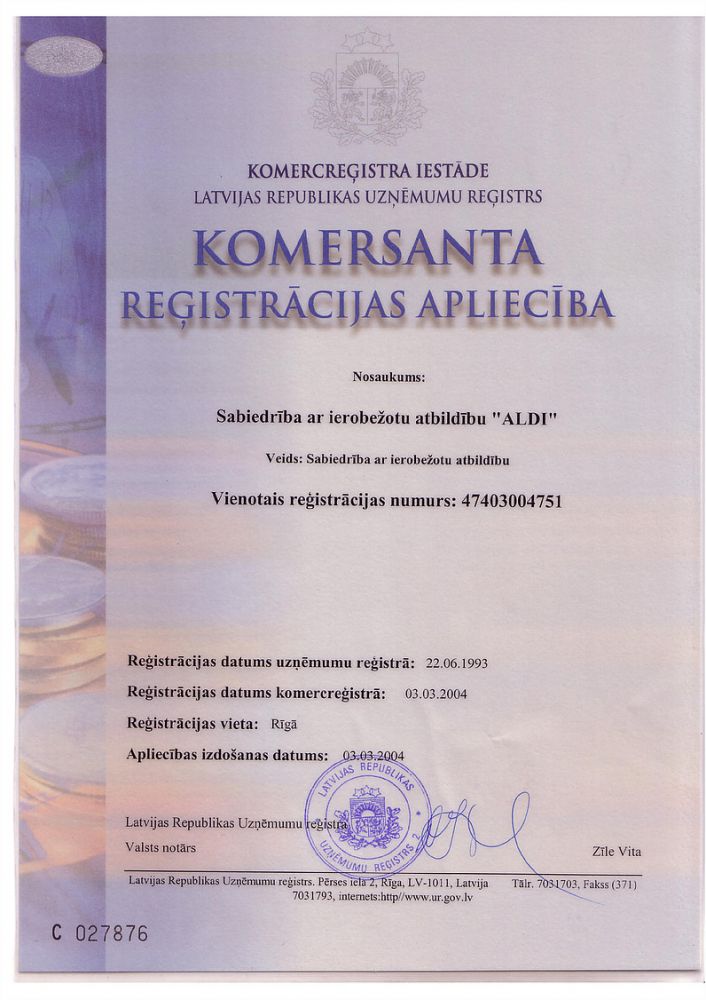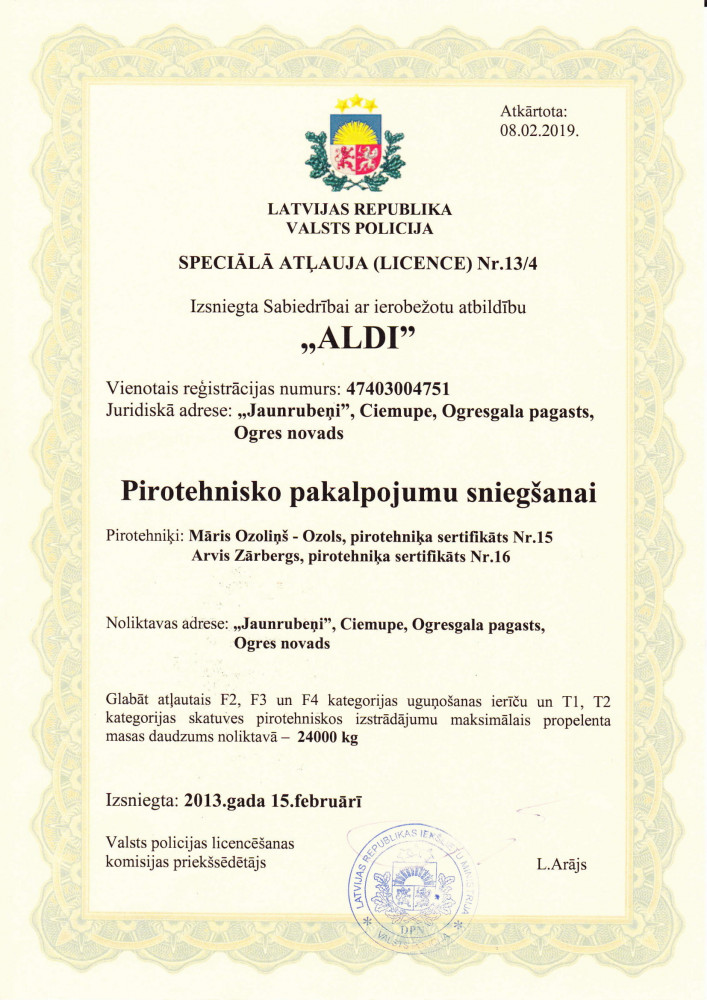 Arvis Zārbergs
Member of the Board +371 29331999
Aldis Zārbergs
Chairman of the board
Inita Zārberga
Advertising Head +371 29106969
Ligita Kasparoviča
Salesman - consultant +371 22009979
Māris Ozoliņš - Ozols
Salesman - consultant +371 29992543
Valda Zemture
Acountant +371 29246704